Transform Your T.E.A.
(thoughts, emotions, actions)
I am certain that you can relate to feeling stuck. Or recurring cycles in life. How about (like the Apostle Paul) you do what you don't want to do, and you don't do what you need to do (I am really paraphrasing here). Sometimes we are able to make temporary changes but find they are not lasting, and we find ourselves in the same rut. Making changes in your life requires you to start with allowing yourself to be transformed by the RENEWING YOUR MIND (Romans 12:2). If you are able to do this, you will feel and behave differently, in ways that will get you more of what you want in your life. If it was just as simple as saying a few affirmations, positive thinking, or (dare I say) "manifesting," we could all easily have it all.
Truth be told, I think it is a good thing that we have to work for the things that are of value. We need to work for our peace of mind and strong spirits. Life's stressors and challenges provide just the opportunities for growth. We need to dig deep, to see what is in the "root" and learn to nurture growth so our "trees" will bare good "fruit" and will withstand the storms that life WILL bring us so we may thrive. We are surely living in tough times, and it is seemingly becoming more and more challenging. Fortunately for us, we have great tools found in evidenced based psychological principles and Biblical truths that will equip us to heal…grow…and thrive during these times. Whether it is personal emotional challenges, relationship concerns, work related stressors, parenting, or wanting to thrive in your business, these tools will get you ready.
I am pleased to present different opportunities to help you heal…grow…and thrive through my TRANSFORMING YOUR T.E.A. program that I have used for many years in my psychotherapy practice. Now this model is used in following ways:
Psychotherapy

Christian Counseling

Coaching, and the

Transforming Your T.E.A. Course
Renew Your
Thoughts
Negative Thoughts
Overthinking
Racing Thoughts
Recurring Thoughts
Unhealthy Thought Patterns
Master Your
Emotions
Anxiety, Worry, Fear
Sadness
Loneliness
Grief
Anger
Guilt/Shame
Inferiority/Inadequacy
Frustration
more
Activate Your
Actions
Procrastination
Poor Habits
Avoidance
Addictive behaviors
Uncontrollable behaviors
Laziness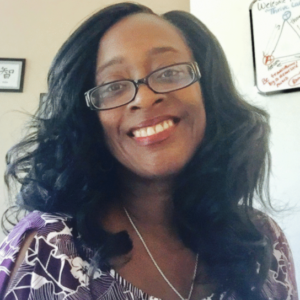 Hello, I am Kristia. I am a Christian, a wife, a mother, licensed psychotherapist, a Christian counselor, a personal coach/cheerleader (pom poms not included).
My journey began a long time ago when (before the age of 12) I know I wanted to become a psychotherapist. I never made a plan B (which is interesting because I am a plan b type of person), there was not going to be another career option. To best illustrate this is to begin with my story of being born with Sickle Cell Anemia. If you do not know about this, I can say that it is a condition involves excruciating pain and a shorter lifespan. I recall discovering while in college that the life expectancy was around 27 years old; I was 19 years old at the time. I remember that at that point I had to make a decision–to continue in college and pursue this career or stop school, chill (go back to my little Cookie Company job that I had during high school), and wait for the Lord to bring me "home." I decided that it would be worth me continuing and if I make it to become a therapist for just one day and then I go home to be with Jesus, that it would be worth it. So here I am and I have been now practicing over 20 years (good call right???) and I am absolutely blessed in doing exactly what I always wanted to do (without a plan b).
My graduate studies resulted in degrees in Christian Counseling and Clinical Psychology. I have been working with those who want a Biblical perspective to enjoy mental and emotional wellness; and those who wanted straight psychological principles. I am super easy to work with in meeting you just where you are with no judgements and I am not afraid to show my range of emotions and humor (when it is appropriate/therapeutic, of course). So if you are ready to heal…grow…and thrive, then LET'S DIG IN.