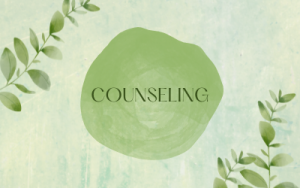 SERVICES
COUNSELING / PSYCHOTHERAPY
Be ye transformed by the renewing of your mind. Kristia provides specialized, highly researched, and evidence-based counseling strategies to help you "Transform your T.E.A. (thoughts, emotions, and actions)" to help you overcome anxiety, depression, low self-esteem, and have healthy relationships. Her expertise extends over 20 years in private practice; staying abreast on the latest relevant research and tools to help you achieve your treatment goals.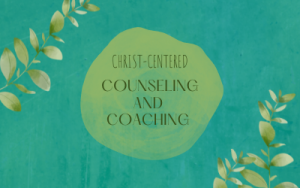 CHRIST-CENTERED SERVICES
This is where Biblical truths meet strong researched based psychological principles to help you "heal…grow…and thrive." Kristia is a psychotherapist that happens to be a Christian; and has done integrative work for over 20 years. If your walk with God is important to you, you will want to protect your spirit as you have the opportunity to grow spiritually, mentally, and emotionally.
Psalms 1: 1-3 says:
1 How blessed is the man who does not walk in the counsel of the wicked,
Nor stand in the path of sinners,
Nor sit in the seat of scoffers!
2 But his delight is in the law of the LORD,
And in His law he meditates day and night.
3 He will be like a tree firmly planted by streams of water,
Which yields its fruit in its season
And its leaf does not wither;
And in whatever he does, he prospers.
FEES
Self-Pay:
My counseling fees are as follows:
$175.00 per sessions (45 minutes)
$195.00 per session (55 minutes)
***At this time, I am not accepting insurance for new clients.
Missed Appointments:
Please note, I have limited availability and an increased need for my services. In order to book an appointment with me, you must have a credit card on file. If appointments are not cancelled within 24 hours (on the business day) prior to your appointment, there will be a $75.00 fee charged at the time of your missed appointment. Giving me this cancellation notice will allow another person the opportunity to be seen for an emergency or standard session.
You may make payments conveniently through your client portal. Or you may pay through my PayPal link: PayPal.me/ichoosetothrive (after clicking the link, you may add the amount you wish to pay.)
Want to get scheduled for counseling or psychotherapy?

Counseling Services Portal.
Use this "Client Portal" button to register for counseling services. You will be taken your personal and confidential portal that only I (Kristia) have access to. If you are a new client, message me upon registering and let me know of your availability to schedule.
***90% of my current/active clients have standing slots. If scheduling for the first time, I will provide you with available times, after then you can opt to have a standing appointment or self-schedule.
Thank you for trusting me with you. It is my humbling honor. I look forward to serving you in this safe and nonjudgmental space where we will partner so you may heal, grow, and thrive ~ Kristia
____________________________