Events Schedule
We are coming up on our "HEAL" season here at I Choose to Thrive, Inc. From the months of September through December is the time of year when depression, grief, loneliness is on the rise. Seasonal Affective Disorder (SAD) is real thing for many people. Dealing with grief and loneliness is also real especially during the holidays.
This season, I am updating the Transform Your T.E.A. Course to add to the 'MASTER YOUR EMOTIONS' section modules that will also focus specifically on grief and loneliness (for no additional cost). Winter is coming and is passing, then there will be a renewal (then our GROW season will begin).
Transform Your T.E.A. Course
Learn how to RENEW your THOUGHTS, MASTER your EMOTIONS, and ACTIVATE your ACTIONS in this 3-in-1 course. Teachings and tools that I use with counseling and coaching clients. Put together in the 12 weeks course.
Get the FUNK Out of Here: Conquering Depression
Take a deeper dive into understanding depression, the causes and symptoms, and how you are affected by it. Did you know there are different types of depression and different causes? You will learn game changing tools of how manage symptoms and get out of your funk.
The Anxie-TEA Course: From Worrier to Warrior
This struggle is real…or is it? What is in your thoughts, your anticipations will come out in your "feels" and feelings; and we are going to address both. In this course, we will dig in, get an in depth understanding of anxiety and manage those uncomfortable symptoms. Get ready to unleash your inner David to deal with your Goliaths.
Getting Over It: Making Peace with Your Past
Like Lot's wife, are you 'salty' because you keep looking back? There is a blessing involved with forgetting what is behind us and pressing forward. But easier said than done. Our past has shaped much of our personalities and how we handle current stressors. Here we aim to lighten the emotional load that our past has left us with. Do you need to forgive others, yourself, even (dare I say) God? Time to dig in and be free. (If you are suffering from severe trauma or PTSD and you have NOT been in therapy, this class is NOT for you.)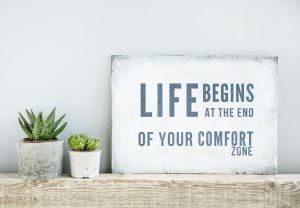 Free with Early registration of Depression or Anxiety Courses.